Norway-Paris Fish & Game Assn., Inc.
What's happening at our club.....
DECEMBER  Happenings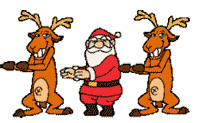 On Wednesday the 18th, we will have our final regularly scheduled monthly meeting of the year. It will be another great meal, with super entrees, veggies, bread and rolls, and a now famous dessert table! You haven't lived until you've filled up a plate of some of these homemade goodies. The meal will start at 6:30, bring a hungry friend.
This meeting will also see us voting in our Officers and Directors for 2020. 
Don't forget, trap is shot several days each week on our beautiful, new, technically advanced range, depending upon weather. To learn when  trap is going to be shot, send an email to   fred@dpjobs.com  and you will be notified by email when to bring your shotgun to the range.